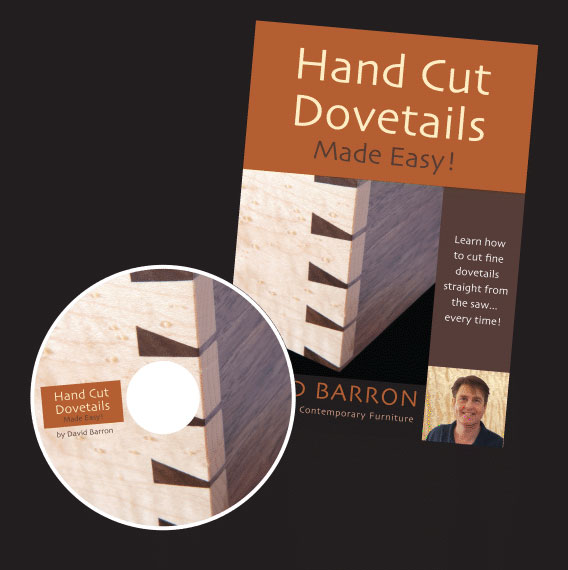 HAND CUT DOVETAILS MADE EASY!
With the aid of simple jigs and
tools learn how to cut accurate
dovetails straight from the saw.
A professionally shot production,
packed full of great tips and
techniques
DVD, PAL format, 40 minutes duration
£19.95 inc P&P to UK
Payment by Pay Pal (email
barron26@btinternet.com)
or by cheque.